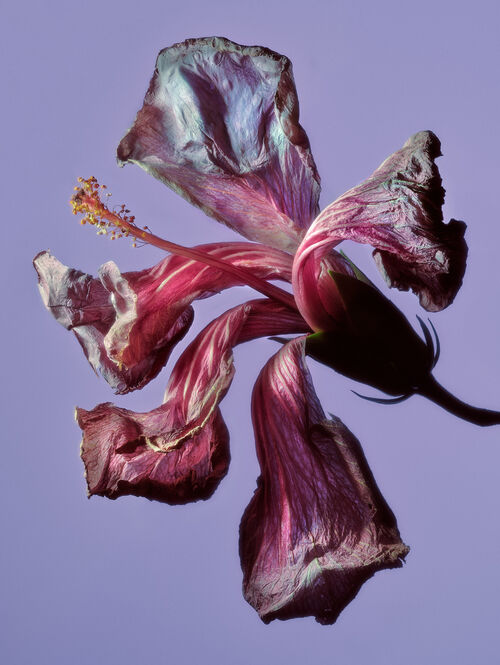 Jacques Brun, Tappan Collective
Hibiscus from the series LAST DANCE, 2018
"I'm looking for a forgotten nature, a lost paradise." – In this series Brun explores the slow decay of one of the most beautiful and symbolic natural elements; florals and fauna. Photographing their last moment of being "alive", the forms begin to appear as abstract sculptures, now to eternally live on as a photograph.
About
Originally from Switzerland, Paris-based photographer Jacques Brun began a BA of photography at École Cantonale d'Art de Lausanne in 2012. He graduated from ÉCAL in 2015 and worked for two years as an assistant in the prestigious school. He currently resides in Paris working on his art and other commercial projects. He is part of the Tappan Collective.

Co-founder Chelsea Neman Nassi launched the Tappan Collective in 2012 with a unique vision – to connect leading emerging artists with new and seasoned collectors across the world, while supporting artists to fully explore and evolve their practice.
jacquesbrun.com
tappancollective.com